WHAT OUR CUSTOMERS ARE SAYING
I got a bunch of posters for my daughter's dorm room from Monochrome Hub Gallery, without expecting much, but I just got them in the mail and feel the need to say I have never seen more sophisticated looking posters. The highest quality and overall best poster I've ever purchased. The customer service was 10/10 as well. Money well spent.
I'm trying to build my art collection and invested in a few pieces from Monochrome hub Gallery. The quality of the print is outstanding and the photograph just breathtaking. Can't wait to see the gallery grow.
I bought a canvas for my living room and am mesmerised. Brings so much life and class in to my home. So happy!!!
Received my poster in under 2 weeks. So happy with the quality, perfect home decor! If you're thinking about buying I highly advise you.

I got the gift card as a present for my wife and she was extremely happy. We were able to choose from a large selection of beautiful artworks and make the best choice for us. The team of monochrome hub made the delivery process extremely easy and the art piece was here in no time. This is the first artwork we've bought from here but definitely not the last.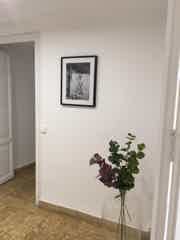 Monochrome hub gallery has the best team ever. They make the process so much easier and more personal. Every question I've ever had has been resolved instantly. I've bought from them various times, and plan to continue doing so. Very trustworthy!
Smooth communication, high quality product. These artworks have turned into my new go to gifts, so unique and people always love them. If you're struggling to find a gift for someone I would definitely recommend using Monochrome Hub.
I just received my artwork. Outstanding quality, just as I imagined it or even better. There were some difficulties on part of the courier company so it took a while to get here, but Monochrome hub's amazing team kept in touch the whole time and were constantly updating me on how's the delivery going even though they had no fault at the situation. Overall 10/10 communication and 10/10 quality, just wish it could've came earlier.
Wow! Absolutely lovely! Such vivid colors, this was the piece that tied the whole room together. Couldn't be any happier with this purchase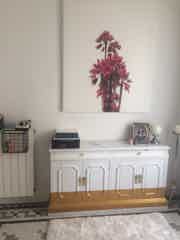 Investing my money in art, was the best decision I've ever made. Monochrome Hub has helped me grow my collection with some truly outstanding pieces. Their team is awesome and always down to help me out. Great selection of photo art! Can't recommend them enough
Wonderful company that handled all the…
Wonderful company that handled all the shipping issues, it's always a pleasure to work with them. High quality photography, great packaging. Be sure to visit the gallery in Valencia.
Got here quickly and I am extremely happy with the quality. Gave such a nice look to my living room.
Entrega rápida y el cuadro de una gran calidad.
We used Monochrome to print a lot of large high quality prints for our home. The print quality was superb, the frames. were perfect, and the service was fast, very professional and very friendly. If you need quality prints - with a big choice of paper quality and different media - these are the guys to use. 100% recommended.
Very good service, friendly mailing with the shopmanager, easy online shopping.
Safe and fast transport. Nice photograph with frame at home now.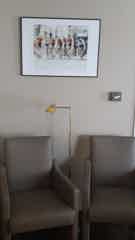 WE ARE VERY SATISFIED WITH THE…
We are very satisfied with the photograph.
Nice work, nice colours, nice frame, good delivery, good service.
Valencia e una bellissima città per trascorrere giorni di vacanza. Nel cuore di questa città,si trova la galleria del arte fotografica contemporanea del famosissimo fotografo Ivailo Stanev Alvarez -Monochrome Hub. Nella sua lunga esperienza durante gli anni di lavoro per le riviste importanti e non solo, il fotografo s'innamora della bellezza di questa città nomina le sue bellissime riprese- Streets of Valencia. Girando per il mondo,sempre con la macchina fotografica in mano,riprendendo dei momenti, movimenti, personaggi, paesaggi unici l'artista Ivailo Stanev Alvarez da la possibilità di poter avere ogni uno di noi le sue creature a prezzi molto favorevoli. Io ho trovato delle bellissime imprese che mi danno tanta gioia guardando le! Completamente maestro!!! Hasta la próxima vez!
Calidad en sus impresiones y atención al cliente, recomendable 100%.
Got so excited while choosing my photograph amongst the huge choice there is! I immediately felt so calm in the great environment the owners of the gallery have provided. The staff was so nice to answer any of my doubts. I will recommend any photo lovers in or visiting Valencia to get by!!!
Best place for art pictures and prints
We loved the gallery-a little gem in the city center where you can find meaningful gifts from Valencia. Impressive photography. Ivaylo's talent is undeniable. A must see place for photography lovers and professionals when in town.
The Best Photo Place in Spain
Since I entered the door of Monochrome Hub I've experienced the greatest service. The lady in the gallery described me the history behind any photo that I was interested in. When I was ready with my choice I had the honour to meet the author himself. He made me many surprises such as a magnet, a special gift bag and a good discount. I recommend visiting that place to everybody who wants to make a great surprise with a real high quality!!
I collected two prints, and I am waiting for a respond to purchase a third, larger piece. Everything in the gallery is so unique and affordable. Not only are there pieces depicting Valencia, but many other areas as well. It is a must-see!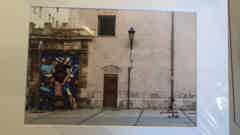 Amazing photos. The best place in Valencia!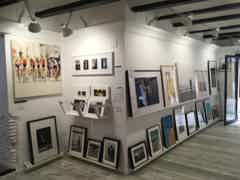 I am in love with the gallery!
I was very amazed by the overall design and interior of the gallery. When I walked inside I saw all the piece and went crazy over them! Personally I bought 2 photographs, one which was a black and white photo of Valencia for a memory from the city and another one in color. Love the huge choice they give you by all the different styles and types of photography. The staff was very kind! It truly became one of my favorite places in the city!
Very impressive photos. A gallery worth seeing in Valencia. The prices are good. I personally bought 2 pieces for my home.
Amazing gallery, I am very impressed. Every single photo is a piece of Art! And what made me even surprised and happy are the good prices. I choose some amazing B&W street pieces - perfect my home. And I bought some nice pieces for presents for my friends. Thank you guys, you Rock!!!
Amazing photos, affordable prices for these pieces of art! Staff is very friendly and helpful. Everyone can take at home peace of Spain!
Photographs From an Artist with a Unique Photographer's Eye
This Valencia gallery and store opened up a week ago and is absolutely worth a visit. The photographs on display and sale are the work of an artist (present in the gallery) who turns a unique sensibility for composition and timing into arresting and passionate photographs. I could not resist the temptation to buy several and I expect I will enjoy these for years to come. Do not miss this.
If you need a stylish Decoration for your Space or one more Piece of Art for your Collection - that is the Place- Monochrome HUB VLC!
High Quality papers and unique Stamp !
Un lugar único, donde puedes exponer tus fotografías, e imprimirlas en diversos tipos de papel de calidad